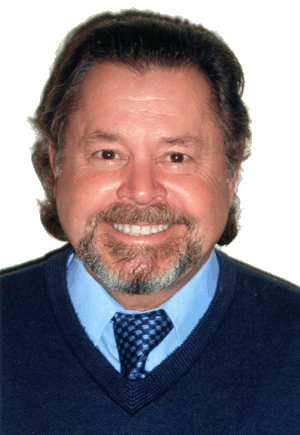 William Allan
Kritsonis, PhD
William Allan Kritsonis, PhD

Dr. Kritsonis is Professor of Educational Leadership at Prairie View A&M University – Member of the Texas A&M University System. He teaches in the PhD Program in Educational Leadership and the Master's Program in Administration with emphasis in Principal certification. Dr. Kritsonis taught the Inaugural class session in the doctoral program at the start of the fall 2004 academic year. In October 2006, Dr. Kritsonis chaired the first doctoral student to earn a PhD in Educational Leadership at PVAMU. Dr. Kritsonis has chaired 23 dissertations wherein students have graduated and earned the PhD at PVAMU

. He lives in Houston, Texas.

William H. Parker Leadership Academy Hall of Honor

Lectures at the University of Oxford, Oxford, England

In 2005, Dr. Kritsonis was an Invited Visiting Lecturer at the Oxford Round Table at Oriel College in the University of Oxford, Oxford, England. His lecture was entitled the

Ways of Knowing through the Realms of Meaningg.

Recognized as Distinguished Alumnus at Central Washington University

In 2004, Dr. William Allan Kritsonis was recognized as the Central Washington University Alumni Association Distinguished Alumnus for the College of Education and Professional Studies. Dr. Kritsonis was nominated by alumni, former students, friends, faculty, and staff. Final selection was made by the Alumni Association Board of Directors. Recipients are CWU graduates of 20 years or more and are recognized for achievement in their professional field and have made a positive contribution to society. For the second consecutive year, U.S. News and World Report placed Central Washington University among the top elite public institutions in the west. CWU was 12

th on the list in the 2006 On-Line Education of "America's Best Colleges."

Educational Background

Dr. William Allan Kritsonis earned his Associate of Arts Degree from Everett Junior College in 1966 where he was named to the

All-Conference Baseball Team and recently inducted into the Trojan Baseball Hall of Fame. He earned his BA in 1969 from Central Washington University, Ellensburg, Washington. In 1971, he earned his MEd from Seattle Pacific University. In 1976, he earned his PhD from the University of Iowa. In 1981, he was a Visiting Scholar at Teachers College, Columbia University, New York, and in 1987 was a Visiting Scholar at Stanford University, Palo Alto, California. In June 2008, Dr. Kritsonis received the Doctor of Humane Letters, School of Graduate Studies from Southern Christian University. The ceremony was held at the Hilton Hotel in New Orleans, Louisiana.

Professional Experience

Dr. Kritsonis began his career as a teacher. He has served education as a principal, superintendent of schools, director of student teaching and field experiences, invited guest professor, author, consultant, editor-in-chief, and publisher. Dr. Kritsonis has earned tenure as a professor at the highest academic rank at two universities, including successful post-tenure reviews.

Books – Articles – Lectures - Workshops

Dr. Kritsonis lectures and conducts seminars and workshops on a variety of topics. He is author of more than 500 articles in professional journals and several books. His popular book

SCHOOL DISCIPLINE: The Art of Survival is scheduled for its fourth edition. He is the author of the textbook William Kritsonis, PhD on Schooling that is used by many professors at colleges and universities throughout the nation and abroad.

In 2007, Dr. Kritsonis' version of the book of

Ways of Knowing through the Realms of Meaning (858 pages) was published in the United States of America in cooperation with partial financial support of Visiting Lecturers, Oxford Round Table (2005). The book is the product of a collaborative twenty-four year effort beginning in 1978 with the late Dr. Philip H. Phenix. Dr. Kritsonis was in continuous communication with Dr. Phenix until his death in 2002.

In 2011, Dr. Kritsonis was the lead author of the textbook

Practical Applications of Educational Research and Basic Statistics. The text provides practical content knowledge in research for students at the doctoral and master's levels.

In 2012, Dr. Kritsonis' book

Non-Renewal of Public School Personnel Contracts: Selected Supreme and District Court Decisions in Accordance with the Due Process of Law is scheduled for publication by The Edwin Mellen Press, Lewiston, New York.

Dr. Kritsonis' seminar and workshop on

Writing for Professional Publication has been very popular with both professors and practitioners. Persons in attendance generate an article to be published in a refereed journal at the national or international levels.

Travels

Dr. Kritsonis has traveled and lectured throughout the United States and world-wide. Some recent international tours include Australia, New Zealand, Tasmania, Turkey, Italy, Greece, Monte Carlo, England, Holland, Denmark, Sweden, Finland, Russia, Estonia, Poland, Germany, and many more.

Founder of National FORUM Journals – Over 5,000 Professors Published

Dr. Kritsonis is founder of

NATIONAL FORUM JOURNALS (since 1982). These publications represent a group of highly respected scholarly academic periodicals. Over 5,000 writers have been published in these refereed, peer-reviewed periodicals. In 1983, he published the National FORUM of Educational Administration and Supervision.

In 1987, Dr. Kritsonis founded the

National FORUM of Applied Educational Research Journal whose aim is to conjoin the efforts of applied educational researchers world-wide with those of practitioners in education. He founded the National FORUM of Special Education Journal (1989), National FORUM of Teacher Education Journal (1990), International Journal of Scholarly Academic Intellectual Diversity (1996), National FORUM of Multicultural Issues Journal (2003), International Journal of Management, Business, and Administration (2004), Focus: On Colleges, Universities, and Schools (2006), and Schooling (2010). Besides working with university professors and authors in the public/private sector, Dr. Kritsonis is committed to working with doctoral students on manuscripts while they are enrolled in course work in their doctoral programs. In 1997, he established the Online Journal Division of National FORUM Journals that publish national and international refereed articles daily on the website: www.nationalforum.com. Over 800 professors and practitioners have published online.

Professorial Roles

Dr. Kritsonis has served in professorial roles at Central Washington University, Washington; Salisbury State University, Maryland; Northwestern State University, Louisiana; Louisiana State University, Baton Rouge; and McNeese State University, Louisiana in the Department of Administrative and Foundational Service.

Encyclopedia of Educational Leadership and Administration

In 2006, Dr. Kritsonis published two articles in the Two-Volume Set of the Encyclopedia of Educational Leadership and Administration published by SAGE Publications, Thousand Oaks, California. He is a National Reviewer for the

Journal of Research on Leadership, University Council for Educational Administration (UCEA).

Honored as Professor, Scholar & Pioneer Publisher

The Region 6 Texas National Association for Multicultural Education honors Dr. William Allan Kritsonis as a Professor, Scholar, and Pioneer Publisher for Distinguished Service to Multicultural Research Publishing. The ceremony was on the campus at Texas A&M University, College Station, Texas

.